Book Your Maui Rentals Online 
IMPORTANT SERVICE UPDATE: Due to the Lahaina Fire, and the loss of our Lahaina Location, we are currently servicing clients exclusively through our Near Airport Locker location and our Kihei Locker location. Our island-wide van delivery service and Lahaina locker location are unavailable at this time. 
We offer over 150 rental items, and multiple ways to connect you with your rental items: 
OPTION 1: Self Service Lockers near Kahului Airport or Kihei/Wailea or Lahaina/Kaanapali - $35 Order Minimum 
We offer discounts of up to 10% off by using one of our three Self Service Locker Pickup/Drop-off locaitons. Lockers are our most flexible option with Pickup and Return available between 6am - 8pm, also allowing you several hours of flexibility to pickup and return your items depending on your flights arrival and departure. Click HERE for more information.
OPTION 2: Island-Wide Free Delivery & Return Service - $100 Order Minimum
Delivery is available between 8am and 5pm and Return is available between 8am and 12pm/Noon. When you reach online checkout, you may select more specific times of day for when you would like the items delivered and picked up.
Or, as we work with all vacation rental companies and hotels, you may enter their contact information at checkout, and we'll connect directly with them to setup the equipment in your rental before your check-in time at no cost to you. 
You may choose either Free Delivery Service and/or Free Locker Pick-up upon checkout. Each order includes one delivery and one return date only.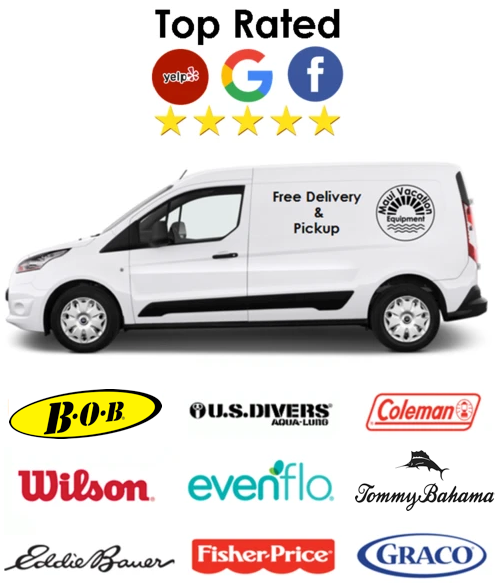 DISCOUNTS: Click HERE for our discounts page offering up to 10% off when renting for 11+ days, or for utilizing the Lockers.
CANCELATION: We offer the industry's most generous cancellation policy, a 100% refund, 48 hours prior to delivery. Additionally, see optional Worry Free Coverage for alternative coverages.
If you're not satisfied with your rental experience with Maui Vacation Equipment, we guarantee your money back.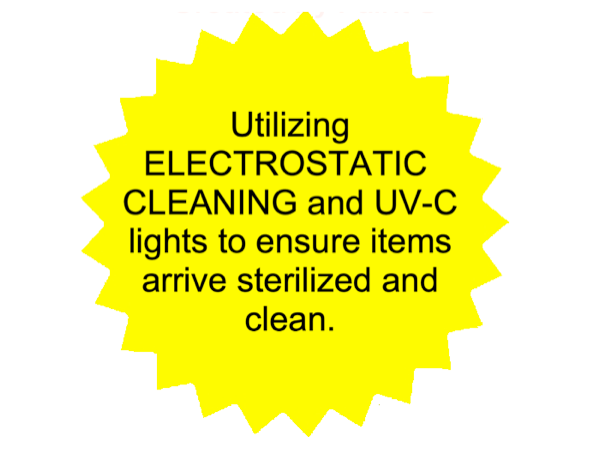 How to Rent on Maui?
Step 1: Choose a rental item within the collection.
 Step 2: Once on the product page of the item you wish to rent, enter delivery & pickup dates & click, Add to Cart.
Step 3: Then, either return to shopping or continue with checkout by selecting, Free Delivery Service, or Locker pickup.  
Step 4:  At checkout, enter the address of your accommodations on Maui (not applicable for near airport locker pickup), your preferred delivery times of day, and billing information.
We will then deliver the items to your hotel, home, condo or Locker. It's that easy & convenient! 
Questions? Email us at info@mauivacationequipment.com or Call/Text 808-909-2211.